---
MacArthur Leaves One War For Another Brewing At Home
Written by AJ Baalman on May 10, 2023
Watch The Original
Watch On Rumble
Watch On Odysee
Prelude To World War Two.
Here, we will learn about the new war being fought on the homefront. MacArthur is made Commandant Of The United States Military Academy & he has to restore it & fight for his school.  Then he heads the Olympic Committee & learns of the new dangers sweeping into our nation, Pacifism.  Then he is recalled to Washington & member of the Chief Of Staff, he then learns how the Errors Of Russia is spreading, even in our nation & learns who put former soldiers of the First World War up to the Bonus March.
We will learn all of this by his words.
Episode 1, Episode 2, Episode 3, Episode 4, Episode 5, Episode 6, Episode 7, Episode 8, Episode 9
Again, Thank You Amanda, Director Of The General Douglas MacArthur Museum To Giving Us Permission

Visit Their Website MacArthur Memorial
They Also Do Their Own Podcast, Please Take A Listen
Click Image To Buy A Copy Of General MacArthur's Memoirs!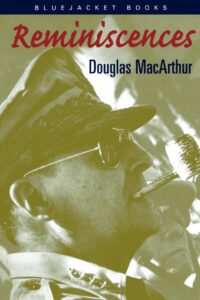 Hits: 384
---
Reader's opinions
---