---
To the Christians in Africa or the Middle East, contact us so we can tell your story and the story of others being persecuted still and what any new dangers by Islamic Terrorism does the Christian Communities are facing.
If it is possible, we would like to hear about the Christian Persecution going on in China as well.
To contact us, use the comment section, we will not publish it.  Thank you and God bless.
To Call The Show Live During Live Broadcasting To Ask A Question or Comment, Please Dial +1 785-672-9560
Photo Credit Goes To Morning Star News Story: 'Muslim Mobs Attack 10 Church Buildings In Ethiopia'
If You Want To Join Real Social Media: Click The Invite Message Below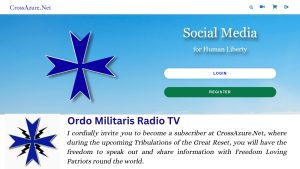 Hits: 35302
---
Reader's opinions
---