---
Did An Ethnic Serb Attack Allen Texas?
Written by AJ Baalman on May 7, 2023
Watch The Original
Watch On Rumble
Watch On Odysee
MSN News Report On The Mall Attack
Report On The Shooter With Details
For Our European Audience, Here Is A PDF Version Report On The Shooter
WFAA Report On The Shooter In PDF, WFAA Is Blocked In Europe
#AllenTx The shooter was armed with Bushmaster AR-15, with 6 magazines (apparently 40 round). The shooter appears to be an ethnic Serbian. — Allen TX hosts a large Serbian Orthodox community. pic.twitter.com/bEe57p2DnW

— Ordo Militaris Catholicus (@MilitarisCath) May 7, 2023
Shooter Might Have Ties To The 72nd Brigade For Special Operations, well the Cathedral is named after St. Sava and the Patron Saint of the Brigade is St. Sava
Did he decide to attack a shopping mall because of the Drone Attack On The Kremlin?
Was he a Sleeper Agent for Russia, who still has sleeper agents in the U.S. since 2010?


Also The Mag Holder is not typical the American Style, only being used in Ukraine by the Ukrainian Forces and Russians.
This image can only be found by the Daily Mail, but when it was first released by a witness on Twitter, the face was not puffy nor the skin darkened, it was white.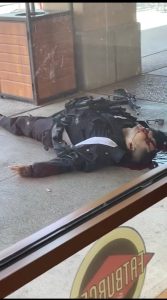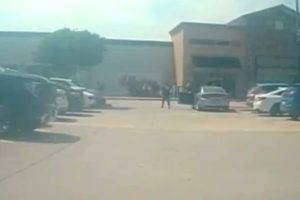 The Authorities Put The Blame On A 33 Year Old Hispanic: Why Is This Impossible? Because to get a Police Job in Texas, you have to know Spanish.
But moments later, it returns to being connected to Croatian Serbs, many are known to have joined Neo-Nazi Groups in Croatia.
NEW: Texas Mall Shooter Mauricio Garcia Believed To Be A 'Neo-Nazi Sympathizer,' NBC News Reports https://t.co/ZPTSwiMc6i

— Breaking911 (@Breaking911) May 7, 2023
Also Watch This Video, Not For Kids
Images Of The Flag Of Texas and Serbia Are Public Domain
Hits: 19966
---
Reader's opinions
---
You may also like