---
The Last Years Of General Douglas MacArthur
Written by AJ Baalman on May 18, 2023
Please Share The Programs On General Douglas MacArthur
Please Donate To The Studio Fundraiser 
Watch The Original
Watch On YouTube
Watch On Rumble
Watch On Odysee
In this final episode, we will read his speeches to Congress and his most famous one at West Point, the one that made me want to follow in my family's footsteps to attend, but God did not want it. Then, we will put down the book and do what we do best, investigating the death of my relative.
Episode 1, Episode 2, Episode 3, Episode 4, Prelude To World War Two Episode 5,  Episode 6, Episode 7, Episode 8, Episode 9
Again, Thank You Amanda, Director Of The General Douglas MacArthur Museum To Giving Us Permission

Visit Their Website MacArthur Memorial
They Also Do Their Own Podcast, Please Take A Listen
Click Image To Buy A Copy Of General MacArthur's Memoirs!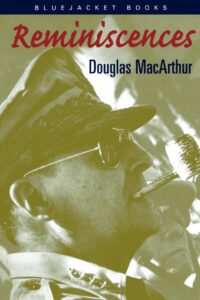 Hits: 9307
---
Reader's opinions
---