---
General Douglas MacArthur and The End Of World War Two
Written by AJ Baalman on May 5, 2023
Please Share Our Programs On General Douglas MacArthur!
Please Donate To Our Studio Fundraiser
Watch The Original
Watch On YouTube
Watch On Rumble
Watch On Odysee
This is part two, to Douglas MacArthur Goes To World War Two.  We will finish up the Pacific Theater, which will lead us into the occupation of Japan & something a commenter left over at From Rome if MacArthur allowed War Criminals to go free.
Episode 1, Episode 2, Episode 3, Episode 4, Prelude To World War Two, Episode 5, Episode 6, Episode 7, Episode 8, Episode 9
Again, Thank You Amanda, Director Of The General Douglas MacArthur Museum To Giving Us Permission

Visit Their Website MacArthur Memorial
They Also Do Their Own Podcast, Please Take A Listen
Click Image To Buy A Copy Of General MacArthur's Memoirs!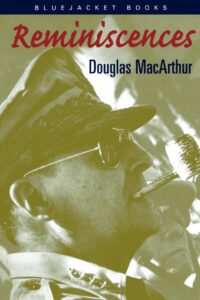 Hits: 2130
---
Reader's opinions
---