---
Agent Sniper Exposes The Spy Ring In Munich
Written by AJ Baalman on January 30, 2023
Please Like, Watch & Share Our Programs On These Platforms! Thank You!
Watch The Original
Watch On YouTube
Watch On Rumble
Watch On Odysee
See Episode 1, Episode 2, Episode 3, Episode 4, Episode 5, Episode 6, Episode 7
For some reason, no one wants to comment or share these very important programs, I have decided to finish up the Israel program where we left you hanging, the meeting in Munich and who the Israelis meet, General Reinhard Gehlen.
Click Book Cover To Get A Copy, 20 New Copies Left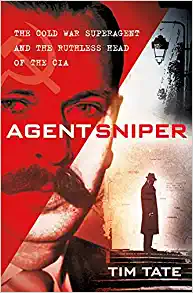 To use Image Of General Reinhard Gehlen by Bundesarchiv, Bild 183-27237-0001 and license to use it CC-BY-SA 3.0
Hits: 3078
---
Reader's opinions
---