---
Exposing The Rothschild Family
Written by AJ Baalman on February 1, 2022
Part Two: ROTHSCHILD CONTROLLED TERRORISM OF RUSSIA AND AZERBAIJAN AGAINST CHRISTIAN NATIONS
Part Three: The Rothschild War Crime Of The Armenian Genocide & Control Of Modern Turkey
Part Four: We Finally Dig Into How Much Of The European Union Government Is Controlled By The Rothschilds
Watch On Rumble
Watch On Odysee 
Update
We Had The Rothschilds Stop Bye and Watch From The Website & Ban It On Linkedin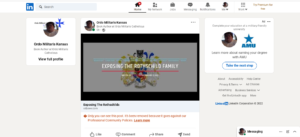 Yesterday, Br. Alexis and myself published the radio recordings of Myron Coureval Fagan and his exposing the Rothschilds and how they are behind the Council Of Foreign Relations and everything else.
We learned about Jacob Schiff
Congress Of Vienna; the first try of the UN
Balfour Declaration to Create The Rothschild State Of Israel
Their Lead Investor is Elastic Path Software
Whose clients are Time Inc and Virgin Media
The man behind the deals of Virgin Media is Richard Rothschild in Los Angeles California

He works with the family Investment Company, Rothschild Consulting out of Chicago and LA and they are also behind all the technology sites; google, apple, twitter, etc.
Then we looked into Van Guard Group, their founder has English/Scottish Ancestry John C. Bogle
He named his company after the ship used by Lord Horatio Nelson
Who was given a check by Nathan Rothschild
Rothschild and Rockefeller Banks Behind 5G
Jerusalem Report Interview Dr. Ricardo Delgado
Richard A. Rothschild Patent – A method is provided for acquiring and transmitting bio metric data
Watch This Program
Dr. Tenpenny: The Vaccination Agenda Is Darker Than Anyone Could Imagined
Books On This Topic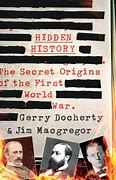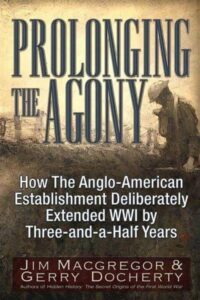 Click To Support Ordo Militaris Radio TV
Grandes armes de la famille Rothschild by Mathieu CHAINE – Own work, some elements by Sodacan, Katepanomegas, Adelbrecht, Heralder, Madboy74 and Nanin7 Graphic
License To Use Photo Creative Commons – Attribution-ShareAlike 3.0 Unported
Hits: 193122
---
Reader's opinions
---