---
The Ideology Of John Courtney Murray Part Two
Written by AJ Baalman on October 27, 2021
Our Second Episode Of This Will Be Longer Than The First Episode, I want to share with you all the thinking of John Courtney Murray and let Br. Alexis break this down for us all.
It is in this program you will learn why the Catholic Church in America is Protestantized, Why we hear all about "Religious Liberty" "First Amendment" and the Political Talking Points From The Pulpit.
Then why the Trad Inc talking heads take the part of where the Priest or Religious is suppose to be and why they are pushing Americanism.
Click To Get The Book: $59 dollars, hard back, 990 Pages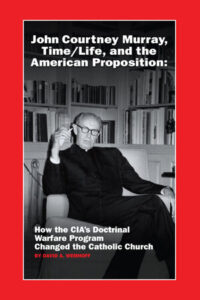 Image Of John Courtney Murray From America Magazine 
Hits: 21922
---
Reader's opinions
---