---
Robert E. Lee and The Start Of The Civil War
Written by AJ Baalman on September 15, 2020
Watch The Show On YouTube

Listen To The Show On MixCloud
Watch On Bitchute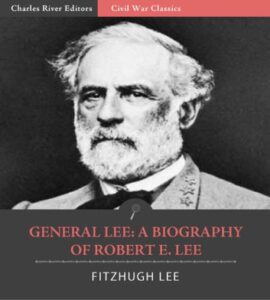 Show Questions 
1. After The Treaty With Mexico, What does Lee do?
2. Why Does Lee Leave West Point To Become An Officer In The U.S. Cavalry?
3. Who Helps In Getting Two New Regiments Of Cavalry?
4. Who Else Joins With Lee?
5. Was It Hard For Him To Switch From Engineer to Cavalry?
6. Please Read The Letters On Pages 53 and 54 to 55
7. In The Second Cavalry, Who Led Them and What Was Their Mission?
8. What Was The Comanche Raid?
9. What European Style Of Fighting Manner Did The Comanche Use?
10. Again, Can You Share Some Of The Letters On Pages 56, 57, 58, 59, 60 and 61?
11. When Did Colonel Lee Take Command Of The 2nd Cavalry?
12. How Soon After Taking Command, Does His Father-In-Law Pass Away?
13. How Was  The Mail, Family Of Soldiers Moved and Who Invented A Tent Still Used To This Very Day?
14. What Did Robert E. Lee Think Of The Comanche and The Chief Catumseh?
15. While On Leave At Home, What Breaks Out?
16. Who Is John Brown and Why Did He Raid Harper's Ferry?
17. Please Read The Letters Of Colonel Lee At Harper's Ferry?
18. How Did Harper's Ferry and The Attacks In Kansas Start The Civil War?
Hits: 597
---
Reader's opinions
---