---
Join Ordo Militaris Catholicus To Defend Christians World Wide
Written by AJ Baalman on June 11, 2023
Please Share All Our Programs
Please Join The OMC Radio TV Studio Fundraiser
"We are an international Christian Association helping Christians defend themselves. We are raising funds to run a Youth Camp for disadvantaged Christian Youth in Europe, to give them the skills to pursue a career in the police and security forces of their own countries."  Donate By Clicking On Image Link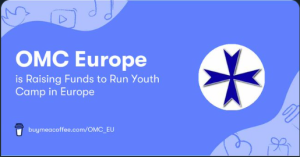 We have priests being killed in Mexico, churches shot up, a bishop nearly killed, then priests and entire parishes being killed in Africa, churches being burned in Canada, even the Vatican is failing in the security of Vatican City State and St. Peter's Basilica.
I will only say 1 thing, we do have boots on the ground as we speak.  I hope once his duty is done & free to speak, we can interview our wonderful volunteer.
We will touch on how and where we can train you right away.
Join Ordo Militaris Catholicus In Europe
Hits: 664
---
Reader's opinions
---