---
The Curious History Of Michael Voris
Written by AJ Baalman on January 1, 2023
Watch The Original
Watch On Rumble
Watch On YouTube
Watch On Odysee By Clicking The Photo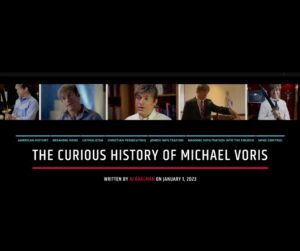 We will go through how Michael's brother Marshall is connected to MK Ultra
How is Marshall Born In Two Different Places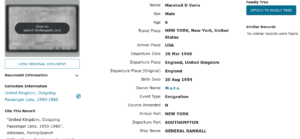 Or, Wright-Patterson Air Force Base, Greene County, Ohio, USA during the Government Psyop Of UFOs.
His mother, Anne Josephine Lydon was born in Manchester England, would have been 6 and 7 during the Blitz, there is no biographical information.
U.S. Air Force from 1950–1974, Met his wife to be in 1952 England, Married 1953, first son Marshall born in 1954.
Michael was born on August, 1961 in Croton-on-Hudson, NY, we will do more research.
Michael worked for Bader News Group, the boss is Nancy Bader, she is now the President Of The Bank Of The West in Loveland Colorado, which is owned by BNP Paribas out of Brazil and it is the bank that controls the funds of the Saint Galen Mafia and makes sure to follow the line, "Bergoglio is the Pope."
Bader Media Group, "We are excited to have been awarded a SAM designation as a top level US Government vendor" "Bader Media continues to respond to requests from the United Nation's as a long time video news global vendor and supplier."
He then is also President Of  Wayne Voris, he works with Wayne Voris.
Support The Studio Fundraiser! 
Click To Donate To The Studio Fundraiser
Hits: 46051
---
Reader's opinions
---