---
Who Was The Real King Arthur?
Written by AJ Baalman on June 27, 2020
Update On Pope Benedict XVI Video
Watch The Show
Listen About King Arthur
Listen About Pope Benedict XVI
Ah, the wonderful stories of King Arthur and the Knights Of The Round Table and amazing quests, even one to find the Holy Grail, which is in Spain.
Who is the real King Arthur and is the stories that came to be the Arthur Legend true?
In this book about my 40th Great Uncle's life and history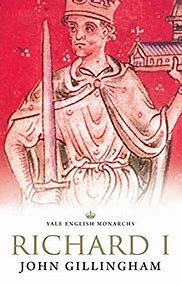 It mentions the real King Arthur briefly, because not much is known and it is like searching for the truth about the great Greek and Spartan Kings and Queens and having to dig through the legends to find fact, that the real King Arthur was the uncle of King Richard I The Lionheart.
That proves, Arthur is real, but was he a Pagan King or Warrior as the history shows that only show up on Major TV Channels said he was, as Expedition Unknown claimed he was?
Plus the search engines don't help at all, they will bring up everything, except fact on certain search items, if you don't know the meat of the details to put into the search engine to bring up what you seek.
Who is King Arthur and when did he reign?
Where was his Kingdom and was it the location used in the Arthur Legends for the location in the stories?
If Arthur was a Catholic, then he would not have used a magician such as Merlin or was Merlin a Catholic Priest and when did this Merlin be turned into something against the Catholic Faith?
Was his wife, Guinevere or does that come from the legend?
Was the Knights around him real and was there a round table they met at?
Speak of how he was made King and the real history of the sword in the stone?
Now we have covered trying to uncover facts from the Arthur Legends, can you share the real history of King Arthur?
What are the Annales Cambriae, Historia Birttonum and Historia Regum Britanniae?  Are these books still published to be read or even buy a copy?
[asp_product id="478″]
Hits: 609
---
Reader's opinions
---