---
The Institution Of Fraudulent Cases For Canonizations
Written by AJ Baalman on June 18, 2023
Please Share All Our Programs & Editorials
Please Join The Fundraiser For The OMC Radio TV Studio
Watch The Original
Watch On YouTube
Watch On Rumble
Watch On Odysee
In this program, we will discuss how the CIA began to push fraudulent cases for canonization and still do & why they do this.
It Goes With Our Programs On Vatican II
CIA-RDP80B01495R000700110030-3
Controversies About The Devotion To Divine Mercy
Church Reasons To Condemn Divine Mercy
Santo Subito: a rush to judgment?
Santo Subito! The use of a Papacy
The Almost Miracles Of Mother Teresa Of Calcutta
Italian Catholic Journalist Sandro Magister claims his conversion from John Paul II
The real Thérèse of Lisieux and those letters that were tampered with
Join Real Social Media By Clicking Our Invite For You!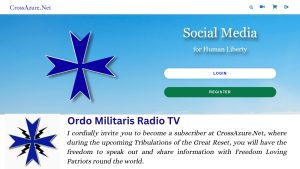 Hits: 14702
---
Reader's opinions
---