---
Beware Of NAFO
Written by AJ Baalman on March 17, 2023
Watch The Original
Watch On YouTube
Watch On Rumble
This Video Was Edited and Then Cut Off After Our Introduction and the Rest Of The Video Is Banned On Odysee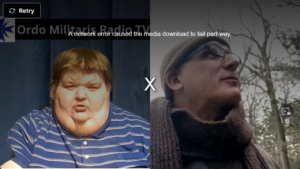 In this program, we will tell you about a very dishonest bunch of online trolls, jerks, who claim they are privately raising funds to help Ukrainians, but, we will show how this is against Ukrainian Law and why this group is untrustworthy.  Here is their wikipedia page: NAFO
When asked professional questions about transparency, they block and insult. THIS IS A BIG WARNING SIGN, which anyone who ignores, does so at their own risk. — Ukrainians in reality are highly conscious of financial frauds, as our members and volunteers in Ukraine tell us.

— Ordo Militaris Catholicus (@MilitarisCath) March 17, 2023
— Ordo Militaris Catholicus (@MilitarisCath) March 17, 2023
We simply asked objective question about this personality https://t.co/knPWEAtr7G and instead of respond, his friends attacked and gave no explanation — We urge all to stop donating to causes cited by this person. This is a high risk account.

— Ordo Militaris Catholicus (@MilitarisCath) March 17, 2023
Monitum for @CynlandNS who gaslights anyone questioning where twitter accounts are sending the $ they claim they are raising for Ukraine even though they are collecting it personally in violation of NAFO members declared claims that all $ goes to registered groups.

— Ordo Militaris Catholicus (@MilitarisCath) March 17, 2023
When we ask proper professional questions about what organizations are they with, how they do what they do, when in-fact Ukraine has very strict rules and regulations on this.  We will go through this all and warn you about them.
If You Want To Donate To A Real Ukrainian Non-Profit Charity, Please Donate To Our Non-Profit by clicking the banner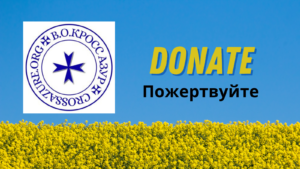 Click Here To Learn That We Are 100% Legal and Approved By The Ukrainian Government.
Hits: 23297
---
Reader's opinions
---