---
Republican Politics Are Killing Christians Around The World
Written by AJ Baalman on November 8, 2022
Watch The Original
Watch On Rumble
Watch On Odysee
If You Want To Appear On This Program, To Discuss Catholic Christian Politics, Please Contact Me With The Contact Form On The Catholic Party's Website Under Join Party
If we look at Ukraine, the GOP wants to let Ukrainian Christians be raped, tortured, murdered and their possessions to be stolen and their children kidnapped to Russia.  Ordo Militaris Radio TV did a show on how the entire GOP Party is bought and controlled by Putin and his Oligarchs.
Rep. Marjorie Taylor Greene unveils resolution to audit Ukraine aid. https://t.co/Z7wR5W2qop pic.twitter.com/e3VCGBZL4D

— NEWSMAX (@NEWSMAX) November 18, 2022
Your daily reminder that Zelenskyy is a fraud who lies to try to drag the U.S. into nuclear war with Russia. He's a very bad man & we should stop giving him money immediately.

— Liz Wheeler (@Liz_Wheeler) November 17, 2022
I'm calling for an audit of every single penny that has been sent to Ukraine.

This must be done as soon as possible for the American people.

Taxpayers deserve transparency and they deserve to see where their money is going. pic.twitter.com/WKg7YuPfFI

— Rep. Marjorie Taylor Greene🇺🇸 (@RepMTG) November 16, 2022
Not a penny more should be sent to Ukraine until a full detailed investigation and audit is done.

— Mayra Flores (@MayraFlores2022) November 16, 2022
I have voted against every single bill to fund the war in Ukraine.

For this I have been attacked relentlessly by the fake news media, yet still I refuse to support the endless blank-check requests especially when Americans are struggling here at home.

— Rep. Paul Gosar, DDS (@RepGosar) November 17, 2022
I will vote NO to any additional funding to Ukraine.

Enough is enough, I will not stand for this corrupt money laundering operation.

— Rep. Paul Gosar, DDS (@RepGosar) November 15, 2022
Donald Trump Jr. Lying and Spreading Fake News About Ukraine & Covering Up For Russia's Missile! 
Since it was Ukraine's missile that hit our NATO ally Poland, can we at least stop spending billions to arm them now?

— Donald Trump Jr. (@DonaldJTrumpJr) November 16, 2022
Some Of The War Crimes Of Russia, That The GOP Approves Of
Cruelty of tortures in Kherson Oblast shocks ombudsman: people electrocutedhttps://t.co/Uv7jJO4b6C

— Ukrainska Pravda in English (@pravda_eng) November 18, 2022
Torture, Executions, Rape Among Russian War Crimes In Ukraine, UN Reports
How Cold Is It Currently Getting Without Heat and Electricity?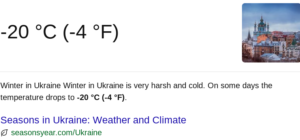 Now, if we look at The Armenian National Committee of America, they have to find support in Democrats, because of the same reason, the GOP will not help protect Christians around the world, so they have to turn to the Democrats for help; and we all know it is theater for the Democrats, because they too don't really want to support Christians.
What can be done to help protect Christians around the world? There is only one option, Catholic Party For America!
But Catholics; the big mouth talking head Catholics are either diehard GOP pushers or Democrat pushers & don't truly believe that our Blessed Lord can win and should be in politics! We will get into this as well.
This Began Under George Bush Jr. The Annihilation Of Iraq's Christian Minority 
Read All Of Raymond Ibrahim's reports under both GOP and Democrat held White Houses, Of The Persecution Of Christians Around The World
Come Learn About Us & Think Of Joining, Because We Are Their Only Hope For Survival and Protection!



Hits: 1847
---
Reader's opinions
---