---
The Money That Flows From DC
Written by AJ Baalman on October 29, 2022
This will be our first of many programs leading up to the 70th Anniversary On The United States Declaring War On The Catholic Church On March 3rd 1953 when Heretic, CIA Agent John Courtney Murray Spoke At Catholic University Of America.
We Will Introduce You To Catholic Association Foundation and who funds them.
Their bio on their about page is Word For Word Of The Introduction Of The Doctrinal Warfare Program By John Courtney Murray.
Who is their Senior Fellow? Ashley McGuire
Meet Their Other Fellows: Leigh Fitzpatrick Snead and Dr. Grazie Pozo Christie
Dr. Christie went to Columbia University and Miami University School Of Medicine. Leigh Fitzpatrick Snead went to Catholic University Of America and St. John's College in Annapolis, Maryland.
Where did she go to school at? Tufts University, it became a Deep State School In the 1970s
Who does she Work For and Speak To?
All Known CIA Fronts and Skull and Bones Organizations; including American Conservative Union and Institute for Family Studies
Who did they help get off the ground and Start?  La Promesa Foundation &
Guadalupe Radio Network.  Who else did they take money from, a known Rothschild Agent Charles Schwab Corporation
Meet Their Executive Director Joe McClane, who did he first work for, oh the family Business McLane Company and McLane Global.  La Promesa Foundation is paying him 100k.
First Flow Chart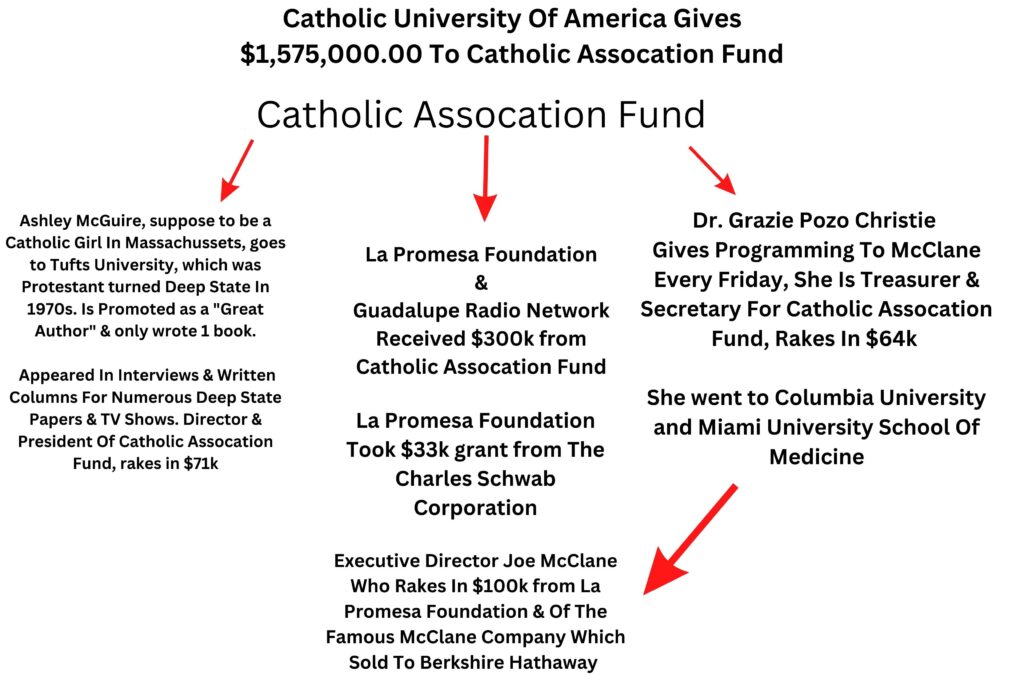 Second Flow Chart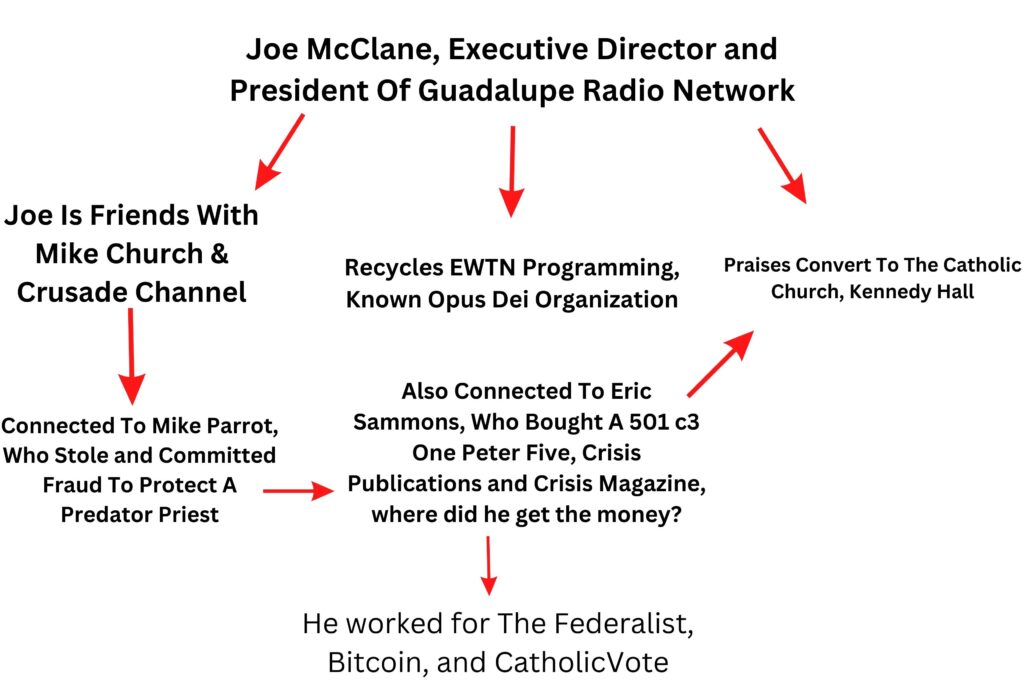 What does this have to do with Kennedy Hall? Oh, they all praise this Catholic Convert.
Next Protestant Convert to Catholicism that connects this, Eric Sammons, he worked for The Federalist, Bitcoin, and CatholicVote; this is where he gets the multi-million dollars to purchase Crisis Publications, Crisis Magazine and One Peter Five.
Hits: 5726
---
Reader's opinions
---