---
What Is Real Patriotism?
Written by AJ Baalman on June 3, 2022
On Monday, the Memorial Of June 6th: D-Day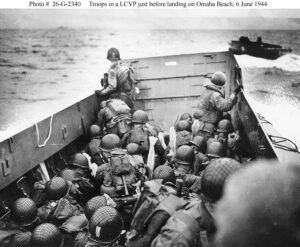 In America, we only show "Patriotism" on Memorial Day, Veterans Day, Independence Day & then we forget all who ever served, bad mouth those whose ancestors helped found the nation & other things.  So, on Monday, we will talk on what is Real Patriotism and what does it have to do with us Christians?
Click Father Jacques Hamel's Prayer Card To Join Ordo Militaris Catholicus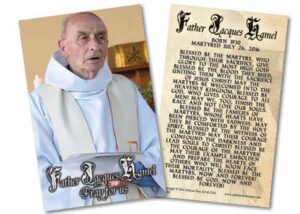 Click Our Advertisement About The Lepanto Flag To Get One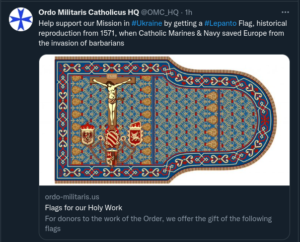 Real Heroes and Patriots
This is Perch (his call sign), 27. He stole an enemy's armored personnel carrier (chased it on an old Soviet car), took down an assault helicopter. While he was saving 11 wounded, he was heavily wounded himself.

Speedy recovery, Perch! Superheroes are nothing compared to you. pic.twitter.com/w9Cw6yA1Q9

— Anton Gerashchenko (@Gerashchenko_en) June 5, 2022
The Ukrainian marine, Oleksandr Pikuii, who lost his arms while fighting against the Russian Army in Mariupol is one of Ukriane's many heroes.

He was evacuated out of Azovstal by helicopter and recovered.

He got married after returning home.pic.twitter.com/zRlDlhQOPD

— Visegrád 24 (@visegrad24) June 5, 2022
Other Must Watch Videos
Blog Banner Image by Ichigo121212 from Pixabay
Photo #: 26-G-2340
Normandy Invasion, June 1944
Troops crouch inside a LCVP landing craft, just before landing on "Omaha" Beach on "D-Day", 6 June 1944.
Photograph from the U.S. Coast Guard Collection in the U.S. National Archives.
Hits: 5548
---
Reader's opinions
---