---
How The CIA Controls Catholic News Organizations
Written by AJ Baalman on December 17, 2020
Please Share All Our Programs
Please Join The OMC Radio TV Studio Fundraiser
Click To Donate & Support Ordo Militaris Catholicus Europe's Youth Camp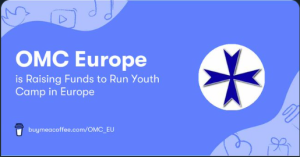 Watch The Original
Watch On Rumble
Watch On Odysee

YouTube Has Suspended Our Channel On This Video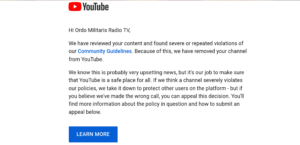 We are going to break this entire new sector of Operation Gladio Down
We have Lifesitenews John Henry Westen, which he was on the board of directors of CitizenGo
See FIOA Information On CitizenGo
Then we have their connection to the "Conservative" Party In Spain Called Vox and how they get campaign money through CitizenGo
But Then Are Connected To The People's Mujahedin Of Iran or MEK, Terrorists who bought off a lot of people to be not called Terrorists anymore.
But, we cannot forget the founder of CitizenGo, Ignacio Arsuaga Rato
Also Their Connection To A Death Squad Organization In Mexico, El Yunque
Opus Dei Was In The White House Under Trump and Is In The Supreme Court
Also From Chapter Twenty: Work Of God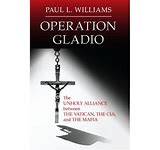 All This information is public documents and from the website, FIOA Research. Many questions will be asked and many answers must be given on why is Lifesitenews associated with this?
To use the CIA Logo

To use the Neon Light That Says News, is by Daniel Lobo, according to License Creative Commons Attribution 2.0 Generic
You Can Now Subscribe To Ordo Militaris Radio TV Electronically!
Subscribe To Ordo Militaris Radio TV
Hits: 42733
---
Reader's opinions
---