---
Who Is Supplying Arms Against Armenia and Artsakh?
Written by AJ Baalman on October 18, 2020
Listen To Today's Program On Mixcloud
Watch The Program On YouTube
Watch The Program On Bitchute
We know from the Asia Times Report, Israel is supplying weapons regularly to Azerbaijan, this includes the suicide drones and cluster munitions, which are banned and are war crimes.
Israel is no one's friend and it is time to name names and go after them.  Since I can't travel or go to one of my many ancestral homelands to fight in person for Armenia, I shall do what I can for my Great Aunt and Great Uncle, Count Of Edessa Of Armenia, Baldwin.
Those who make the Suicide Drones
Their Founder, an American Citizen Turned Israeli Citizen, Al Schwimmer
Their Second Founder, a Polish Jewish Citizen, Shimon Peres
How Israel Became A Leader In Drone Technology and US Took A Great Interest
The man who is called "The Father of The Modern State Of Israel" Theodor Herzl
The Real Man Who Founded The Modern State Of Israel David Ben-Gurion
The Company Who Makes The Cluster Munitions, Rafael Advanced Defense System
The main man behind this is Shlomo Gur, who was part of The Washington Institute: Improving The Quality Of U.S. Middle East Policy
Looks like he also help found Nir David in 1936. with the help Of The Socialist-Zionist Secular Jewish Youth Movement
How The SS Officer Otto Skorzeny became a Mossad Officer and Hitman
This will be one of our biggest shows yet.
Click Banner To Help The Humanitarian Relief Aide For Armenia and Artsakh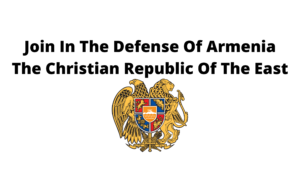 Hits: 725
---
Reader's opinions
---