---
Doc Holliday Heads West
Written by AJ Baalman on September 9, 2020
Listen To The Show On MixCloud
Watch The Show On YouTube
Watch The Program On Bitchute
Again, we continue with the life of a Dentist and Gunfighter, Turned Lawman, who died a faithful Catholic.
In this episode, we learn about Doc Holliday as a Gunfighter heading west.
1. What Is The Consumption Illness?
2. Who in Doc's Family Also Died From It?
3. You see cards played constantly in Westerns, what is this game called Faro that they played?
4. When did Doc get the illness and how did his life change?
5. What Temporary Fixes Were There For Those With The Illness?
6. What Type Of Relation Did Doc Have With His Cousin Mattie?
7. What Was The Marriage Laws Back Then Regarding First Cousins?
8. In The Movie and Book Gone With The Wind, The Character Melanie Is Based On Whom?
9. Let us discuss the tough topic of racial politics of 1880s Georgia and who was behind it?
10. There are many accounts of Doc Holliday Killing African Americans, Let Us Hear Them and Discuss Them
11. How did Doc Get To Texas?
12. What Towns Of Texas Did He Go Through and What Were The Towns Like?
13. In Certain Parts Of Texas, Yellow Fever Was There, What Is It?
14. In Dallas, Who Did He Know and Who Is This Man?
15. Did they go into partnership and what happened?
16. After the business fall out, what happened and what does Doc Holliday do?
17. What is this Town Dension about and who is their deputy sheriff?
18. What Is The Red River War?
19. Where is Fort Griffin and How Was The Town Back In Doc Holliday's Time?
20. What or whom are Buffalo Hunters?
21. Who did he meet in Dension, Dallas and Fort Griffin?
22. What was his last days in Fort Griffin like and where did he go?
Men Playing Faro In 1895 Arizona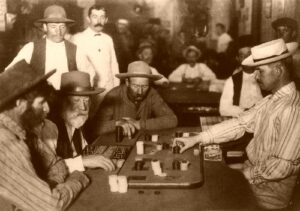 Layout For The Card Table For Faro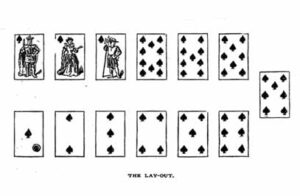 Click Image To Get Doc Holliday's Autobiography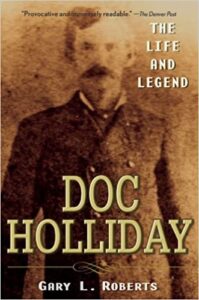 [asp_product id="478″]
Hits: 634
---
Reader's opinions
---