---
The Similarities Of The Soviet Union To Democrat Cities Today
Written by AJ Baalman on August 22, 2020
Listen To The Show
Watch The Show
It will be a movie review on Mr. Jones, his investigation in the Soviet Union, the Cover Up and The Famine and how things are similar today in Democrat run cities.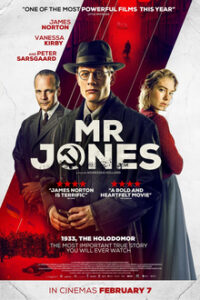 Click To Go To Amazon and Order The Movie.
To Get A Copy Of Gareth Jones' Diary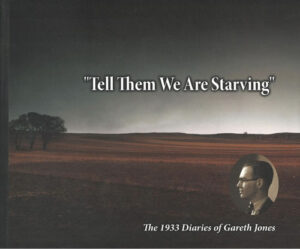 Follow The Instructions Below
Copies are available:
From the Publisher: for $45 + $10 postage and handling from: The Kashtan Press, 849 Wartman Avenue, Kingston, Ontario, Canada, K7M 2Y6.

In the UK & Europe: for £40 + £5 postage within UK (or at cost for other destinations), please contact Naomi Field at field.naomi@gmail.com
The same cover up, the same blindness is making sure the truth of what is going on here in America is not stopped, there are bread lines in New York City too.
We will tell about Gareth Jones, Communist Sympathizer and Pulitzer Prize Winner Writer Walter Duranty, who wrote for the New York Times.  It was him who published an attack lying about Mr. Jones and saying there was no famine and it was him who got FDR to recognize the Soviet Union for trade relations.
The wait of two years to see this movie was well worth it.  It shows how evil our government is and has been in recognizing the Soviet Union and creating Trade Relations with them, and how now it has come to the streets of America, they can't see it nor will say what it is.
To Send A Donation To Ordo Militaris Radio TV
Address Your Check To Ordo Militaris Inc, In The Memo Section Put Ordo Militaris Radio TV and mail said donation to this address:
Ordo Militaris, Inc.
302 N. Last Chance Gulch, Suite 409
Helena, MT, 59601
U.S.A.
Hits: 3574
---
Reader's opinions
---