---
Europa The Last Battle
Written by AJ Baalman on June 14, 2023
Please Share Our Videos & Editorials
Please Join Our Studio Fundraiser
"We are an international Christian Association helping Christians defend themselves. We are raising funds to run a Youth Camp for disadvantaged Christian Youth in Europe, to give them the skills to pursue a career in the police and security forces of their own countries."  Donate By Clicking On Image Link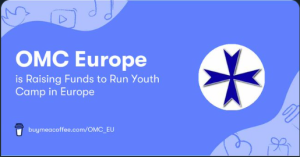 These videos are being published to explain the long term agenda of the Rothschild sponsorship of Communism and Globalism and their influence over Western Governments. Nazism and Fascism are hateful ideologies, nevertheless.  This series is controversial, precisely because it attempts to report facts of history which complete the missing parts which are not commonly taught and put in better perspective the history of the 20th century. While one should not assume every assertion contained is factual, these provide a door to further research and investigation which should not be ignored or brushed aside by claims of opposing ideologies.
Part Four: Hitler's animosity against Jews was in fact also promoted by International Jewry which promoted a holy war against the German People and started a boycott of Germany in 1932. Here is that history. The history of German Polish relations and the push from the Allies for a war are documented here, though the narrative lacks criticism of the decisions of Hitler to resolve the conflict in a letter aggressive way. Not all allegations made here are substantiated with quotations or documents.
Part 8 includes the myth that Hitler died in his bunker, which has now been proved in demonstrably true, that is, without any factual basis. It is much more likely that like many Nazis the Allies allow him to escape to Argentina.  Germany was rightfully defeated. It was a Skull and Bones controlled regime which killed more Germans than any other nation in history. This Part of the documentary has sections which are simply propaganda.
Hits: 1650
---
Reader's opinions
---