---
What Has Caused Veteran Suicides To Go Up?
Written by AJ Baalman on May 29, 2023
Please Share This Program Everywhere and with veterans you know!
Watch The Original
Watch On YouTube
Watch On Rumble
Watch On Odysee
Part One: What Has Caused Veteran Suicide To Go Up?
Part Two: Why Is The US Government Giving Our Armed Forces Mefloquine?
Part Three: The Cause Of Gulf War Syndrome, The Illegal Vaccine Botulinum Toxoid
Part Four: What Is Pyridostigmine Bromide Pills and what happens to our soldiers?
We will mention who will try to censor our four programs, Under Secretary Of Defense Personnel and Readiness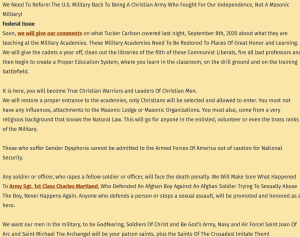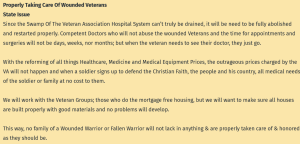 Click The Banner Of The Party, To Come & Learn About Us


Haga clic en el banner del partido político, para venir y aprender sobre nosotros

Image by luxstorm from Pixabay
Hits: 1907
---
Reader's opinions
---