---
Two Types Of Terrorism Against Two Christian Nations
Written by AJ Baalman on January 14, 2023
Watch The Original
Watch On YouTube
Watch On Rumble
Watch On Odysee
Ukraine News
Sounds of families in aftermath of Russian missle strike trying to dig loved ones out of 10 stories of rubble.

Many children are among the dead. pic.twitter.com/NFDD8MACk3

— Jay in Kyiv (@JayinKyiv) January 14, 2023
The video from Dnipro shows people screaming from under the rubble of a high-rise building. Russians will pay for all the cities, for all the terrible things them have done to Ukraine. 2/2. 🇭🇺❤️🇺🇦 pic.twitter.com/pYfjxQRZ2W

— Dénes Törteli 🇪🇺🇭🇺🇺🇦 (@DenesTorteli) January 14, 2023
Dnipro, the rescue is still ongoing. 🇭🇺❤️🇺🇦 pic.twitter.com/rN3w9SOOBL

— Dénes Törteli 🇪🇺🇭🇺🇺🇦 (@DenesTorteli) January 14, 2023
Listen and don't look away https://t.co/KUrCLXVAXy

— Mira of Kyiv (@reshetz) January 14, 2023
Can we deliver this message over the world in all languages"russia is a terrorist state". Write "russia a terrorist state" in your language. pic.twitter.com/GSVU7iJ4iY

— UKRAINIAN SQUAD🇺🇦 (@ukrainiansquad) January 14, 2023
I am heading home.

The air raid alarms are not going anywhere because #Russia is scum and targets civilians.#RussiaIsATerroristState

Missile hit residential apartment block in Dnipro city. The building has partially collapsed https://t.co/gi6ru37qGZ

— Defacto (@DefactoHumanity) January 14, 2023
A creepy video from the Dnipro. Search and rescue operations continue. Those who need rescue are urged to signal out the windows. 2/2. 🇭🇺❤️🇺🇦 pic.twitter.com/zCVZdFxf7I

— Dénes Törteli 🇪🇺🇭🇺🇺🇦 (@DenesTorteli) January 14, 2023
How To Help In Ukraine?
Click The Badge Of Our Non-Profit, Donate, The People In Dnipro City Will Be Needing A Massive Amount Of Humanitarian Supplies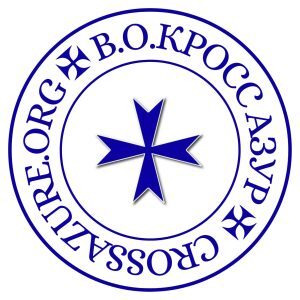 If you are Ukrainian Catholic or Orthodox & Want To Serve In Ukraine, We Also Will Need Those Who Can Fund It, Learn About The Sons Of St. Olga Of Kyiv
Artsakh News
The residents of Artsakh are a marginalized, muted group whose voice remains structurally suppressed. https://t.co/9EkRZfBsmM via @MirrorSpectator

— Karolina Pawłowska (@KarolinaPawow12) January 14, 2023
Who has blocked the Lachin Corridor? Not the weather. Who should restore free movement @PowerUSAID ? Can we mention the culprit or is that a heroic step too far? https://t.co/ucUiEjzzCY

— Sarah Leah Whitson (@sarahleah1) January 14, 2023
Armenia Insists On International Mission To Lachin Corridor > #Armenia has again called on the international community to send a fact-finding mission to Nagorno-#Karabakh and the Lachin Corridor blocked by #Azerbaijan for the past month. https://t.co/oqqxSUdd95

— Mika (@unzippedblog) January 13, 2023
A must read! Canadian journalist Susan Korah beams a glaring spotlight on the humanitarian crisis—largely ignored by the international community— that is unfolding in #Artsakh (Nagorno Karabakh) @KinoNuri quoted: https://t.co/IKjpivllG5 #ArtsakhBlockade#LachineCorridor @ANCA_DC

— A Demand For Action (@DemandForAction) January 13, 2023
#BakuPogroms left 48 (acc to @hrw) to 90 (acc to @Tom_deWaal) Armenians killed in the capital of Azerbaijan in January 1990, and around 700 injured! This was in the VERY CAPITAL CITY of Azerbaijan which is now conducting a terrorist act of ETHNIC CLEANSING against Armenians in NK pic.twitter.com/jKOAL7khlj

— Seda Grigoryan 🇦🇲 #SanctionAzerbaijan (@CineSeda) January 13, 2023
🇮🇱🇦🇲Israeli extremists painted the walls of the St. Hakopyants Armenian Church in Jerusalem with insulting graffiti.

The Armenian Patriarchate has already turned to the police. The suspects have been detained. pic.twitter.com/3avmiBtm1W

— WorryAboutYou (@armenian_lives) January 14, 2023
Azerbaijan's month-long blockade of the Lachin corridor is creating a humanitarian crisis within Nagorno-Karabakh as vital supplies dwindle. We call again for Azerbaijan to immediately end the blockage. (1/2)https://t.co/Lr0CmazkOt

— Freedom House (@freedomhouse) January 13, 2023
My Personal Response From Jerry Moran on Azerbaijan Blocking The Lachin Corridor: Click To Read It!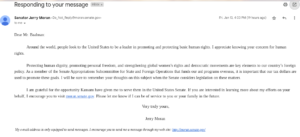 How To Help Armenia and Artsakh
We must to Support Armenian nation ♥
We must be ready to help ASAP ♥

Please Donate Food or Clothes to #ArmenianFoodBank ♥

Please don't ignore and Repost all around ♥

🇦🇲 🇦🇲 🇦🇲 🇦🇲 🇦🇲 🇦🇲 🇦🇲 🇦🇲 🇦🇲 https://t.co/dCcumeX7zv

🇦🇲 🇦🇲 🇦🇲 🇦🇲 🇦🇲 🇦🇲 🇦🇲 🇦🇲 🇦🇲 #HumanRights pic.twitter.com/Y7ymLHtHWp

— ARMENIAN FOOD BANK Charity Fund (NGO) (@ArmenianBank1) January 14, 2023
Hits: 5282
---
Reader's opinions
---