---
Why Did Musk Say He Wanted To Restore Free Speech, But Targeting Speech?
Written by AJ Baalman on November 10, 2022
Editorial
Back on November 3rd 2022, the words of Elon Musk, "Our goal is to make Twitter the most accurate source of information on earth without regard to political affiliation."  OANN News Report
But, he then announces he is keeping Yoel Roth.  Who is Yoel Roth?
"Yoel is the Global Head of Safety & Integrity at Twitter." You can see everything about him on Linkedin.
Update on our efforts to combat hateful conduct: We've not only mitigated the recent surge in harmful behavior, but have reduced impressions on this content in Search by ~95% relative to even prior baseline levels. We're continuing our work to make Twitter safer every day. https://t.co/g4X6ue0f8W pic.twitter.com/lK5fMRWCGb

— Yoel Roth (@yoyoel) November 9, 2022
MASSIVE UPDATE ON YOEL
JUST IN – Twitter's head of "Trust and Safety" Yoel Roth and head of sales Robin Wheeler are departing the company — WSJ

— Disclose.tv (@disclosetv) November 10, 2022
But, for 11 Months, he was a researcher at Berkman Klein Center for Internet & Society.
Who are fellows for the Berkman Klein Center?
Graduated Magna Cum Laude from Harvard. Sher served as a
Fulbright Scholar
in Taiwan.  She joined CNN in 1992, worked her way up to being bureau chief in Beijing and then Tokyo.  She is also an Open Society Fellow, connected to George Soros.
Look through each Fellow of the Berkman Klein and see each of their biographies, you will learn the truth of what type of "freedom of speech" Elon Musk is wanting on Twitter & it is not what we enshrine and protect in the United States Of America.  They will be told by their Globalist Leadership from the Rothschilds down on what is hateful speech and then enforce it, which will limit the spreading of truth online.
Also, what is behind this push of a "new narrative" or "controlling speech"?  Oh Yes, Klaus Schwab wrote a second book on it called, The Great Narrative.
Now, there is a place, created for Freedom and Human Liberty,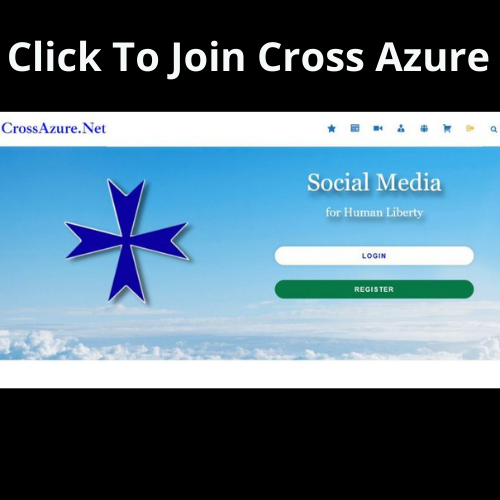 Click Image To Donate To Help Protect Free Speech

Hits: 772
---
Reader's opinions
---