---
The Pilgrim Society War On Christendom
Written by AJ Baalman on February 10, 2022
Watch The Original
Watch On Odysee
Watch On Rumble 
The First Man We Will Introduce You To Is Samuel Barnett 
1851 when Samuel Barnett begins the push of social reform.
Which Leads Into The Founding Of The Salvation Army By A Former Reformed Methodist Minister William Booth and his wife Catherine Booth; who first formed The East London Mission. 1865 till 1878 the name changed to Salvation Army.
Now, any good thing to start a war, you need the press involved, we mentioned this guy before, William T Stead; he helped to advocate to lower the age of consent for children in regards to sexual matters. 1885
Yes, both Rhodes and Alfred Milner with the Rothschilds were part of this too.
Documented Well In This Book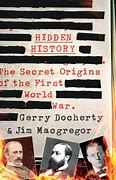 We will Read From This Book: Chapter VII: The Fourth Session Speech By Lord Balfour
A Parliament For The Press: First Imperial Press Conference 
Now, this man raised by a bible publisher, he helped create the bible that Gideon International would publish and put into the hotel rooms; this man is Philip Whitwell Wilson.  He hosted both Vladimir Lenin and Troskty in his house in London and they also helped form the YMCA.  April-May 1902, 1908 May, 1909 June-28, July 1909, 1911 November,
Then To Spread This Over To America, we have Episcopal Church Bishop Henry C. Potter spread the social gospel in America.  The Panic Of 1873
That pretty much takes care of the Protestants, what about the Catholics?
G.K. Chesterton and Hilaire Belloc, the "catholic" members of the Fabian Society also helped push the Social Gospel.
What is the Fabian Society?
His contact? Alexander Izvolsky
John Ruskin infiltrated the Catholic Church and Colleges 
Watch Our Program Introducing You To John Ruskin
The Pilgrim Society: The Plan For World Domination
Watch This Program Too
The British War On Christianity by Douglas Gabriel and Michael McKibben
Support Ordo Militaris Radio TV
Click To Support Ordo Militaris Radio TV
Hits: 83170
---
Reader's opinions
---