---
Proof George Washington Was Not A Mason!
Written by AJ Baalman on August 27, 2021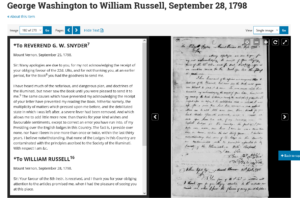 You Can Read This Letter Of George Washington To Reverend G.W. Snyder September 25 1708
To All You Traddies and Everyone Out There Still Pushing This Sick Propaganda Of The Masonic and Luminati Lodges; The Fake Paintings Of George Washington with Masonic Garb On, It Is Time To Stop It!
Hits: 1826
---
Reader's opinions
---