---
What Does The Church Teach About The End Of Days?
Written by AJ Baalman on October 24, 2020
Listen To The Show On Mixcloud
Watch The Show On YouTube
Watch The Show On Bitchute
In Response To Archbishop Vigano and those who didn't like my strong response on Twitter, when he said that "He sees evidence that the end times are now approaching".  I said, what an idiot, it is due to what the Fathers have taught since Apostolic Times that since Our Lord's Crucifixion and Resurrection, we are in the End Times.
So, I want to share what the Fathers and Doctors of the Church teach on this, because we seem to no longer listen or read their words on these important topics.
Saint Hippolytus: On The End Times
Saint Hippolytus: On Christ and The Antichrist
Saint John Of Damascus: On The Exposition Of The Faith Book IV Chapter 26-27
Click Cover To Purchase Book For $19.89 On Amazon.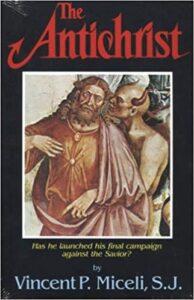 Pages 32-33 In This Book.
To Make A Donation, in the memo of your check, put Ordo Militaris Radio TV and Address the check to Ordo Militaris Inc.

Ordo Militaris, Inc.
302 N. Last Chance Gulch, Suite 409
Helena, MT, 59601
U.S.A.

Hits: 22090
---
Reader's opinions
---