---
The Start Of The Civil War
Written by AJ Baalman on October 6, 2020
Listen To The Show On Mixcloud
Watch On YouTube
Watch On Bitchute
Click Image To Get A Copy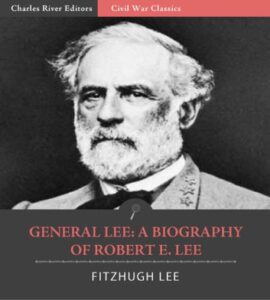 1. What was Colonel Lee's position on either staying in the Union or Coming To The Defense Of The Commonwealth Of Virginia?
2. Why did he fight in the Civil War, was it for slavery?
3. Read Some Letters About This
4. What was the amount of men that Lee's General said would join because of him?
5. Did the South try for peace?
6. Who fired the first shots?
7. When did Virginia Leave The Union?
8. Can you read his letters on this?
9. When does he leave Arlington and where does he go?
10. What was Lee's Speech To The Virginia's Convention?
11. Why didn't Lee want to join the Confederate States?
12. When does the entire Army of the Confederate be placed under Lee's care?
13. Can you read the letters to explain his thoughts on the confederate states?
14. Who is Jefferson Davis and what is he like?
15. Can you read the closing letter of the chapter?
[asp_product id="478″]
Hits: 2446
---
Reader's opinions
---